Key Facts About Swann Systems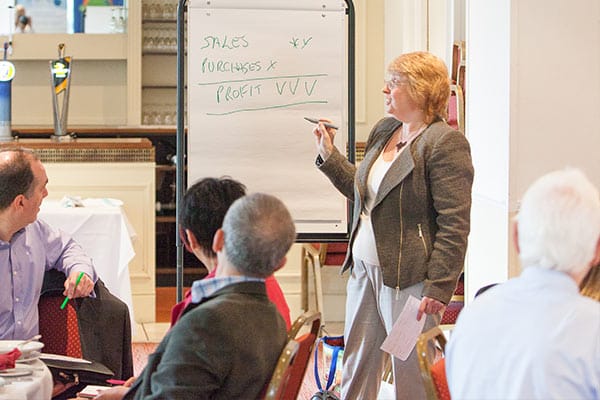 Welcome to Swann Systems – A multi-function company providing Bookkeeping, Payroll and Pre-Accountancy Services. This article talks about Swann Systems, where we came from, and how we could help you!
Established in 2002, by Sheila Bell, Swann now employs 4 staff, and currently services over 300 clients across Leicestershire, Warwickshire and Northamptonshire
Swann's key business is bookkeeping, training, support and consultancy on a variety of accountancy software packages.
The Three Ps – Passion, Pro-activity, People.

Everyone at Swann is passionate and proud of what we do, what we've done, and what we intend to achieve. Sheila's leadership takes us there.
Pro-activity, whether in client matters, growing our business, or helping people is our natural approach.
We're not just a business, we're people. Your business is the same. We have clients, but we work with People. We never forget that. In an online, outsourced world, we're delighted to get to know our clients as People.

At a time when businesses are failing, Swann is recruiting and growing. There's no secret – we seek out strategic partnerships, build long term relationships with our clients, and look after our staff. All of those relationships are based on openness, honesty and shared values – they truly are Mutually Beneficial.
Swann delivers public seminars – helping companies at all stages of their development. From basic bookkeeping, to open clinics for experienced SAGE and Xero users.
About Sheila; Sheila's been a nurse, sings in a choir, is fascinated by canal boats and gets on one at every available opportunity. Sheila has two sons, Kallum and Tristan, a successful businessman and Navy officer respectively. A lot of cats live at Sheila's house…
Sheila from Swann Systems is an active member of the Federation of Small Businesses in Rugby. From attending the regular networking events, Sheila is keen to point out: "The FSB has really become an integral part of our business since 2004 – it offers professional support and advice on legal policy and employment matters, and the networking events provide a regular source of business, contacts and learning. But more than that, running a business can sometimes be a lonely role, and the FSB is a great way to stay in contact with other business owners who are facing and overcoming similar challenges to me. There's a real sense of comradeship and friendship which is so reassuring."
Sheila continues "The term 'entrepreneur' nowadays seems to be associated with Alan Sugar, and aggressive selling! We stick to our version of entrepreneurial spirit; identifying new ways to work with what we have, and who we know to create success for all. We continuously try out new ways of doing things, taking action is the major difference between progress and stagnation, and we measure the results so we know if it's working well. It's a straightforward concept, but it works!